You wake with a pounding headache. Your mouth feels like an ashtray. An ashtray full of vodka. Vodka that's been flavoured with spicy cat farts. You can't remember what you did last night. If it even was last night! You feel like you've been asleep for more like several weeks…
I'm pleased to announce that a new chapter of Beyond the Black Throne is now available to read, and the next one is now open for suggestions! I've actually been sitting on the text of this update for quite some time: the main thing that was stopping me posting it was the difficulty of getting the images together, and the knowledge that even if I did, I'd be unlikely to find the time for the next few.
However, I think I've now solved both problems. I've got my unholy homemade tripod golem set up in the same room as my computer, which makes it easier to shift things back and forth, and I've settled on posting a new chapter every other Friday. I really didn't want to do that–partly just because it makes it harder for people to follow–but relying on a (mostly) free day every Thursday/Friday simply isn't realistic just now. Also, I'm expecting to have help from Cory Simmerson in the form of a spinoff series of comic strips. Any day the site is due an update but I can't manage one, I'll (hopefully!) be able to post an already-written comic to keep things rolling.
It's really fantastic to have this kind of option. For one thing, it's exactly in keeping with the idea behind the Black Throne saga, to which anyone can contribute, and for another it makes the fortnightly update schedule way less daunting. The main thing that was putting me off doing that earlier was that missing an update (which is still reasonably likely, I'm afraid) would mean either waiting one whole week and screwing up the schedule, or waiting two more and leaving it an entire month. I realise that it's kind of weird to think that far into the logistics of a low budget BDSM-themed fantasy/humour series, but apparently that's what I do now.
Oh. And I also spot food that looks like my cutout characters. In honour of Burns' Night, here's a scotch egg that looks like the Head Goblin Slave: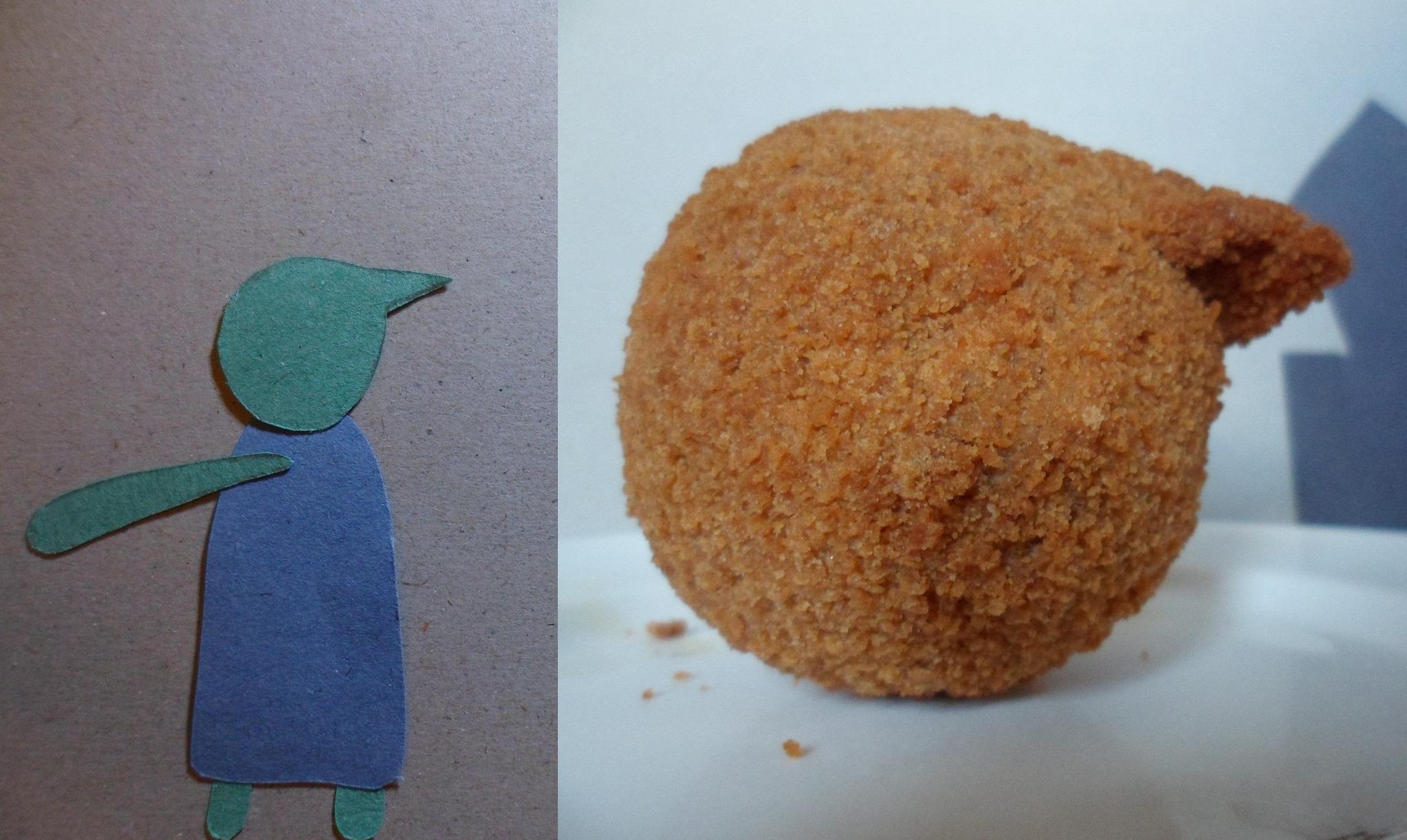 Here's the link to the new chapter of Beyond the Black Throne. If you fancy making a suggestion as to what good old Girth Loinhammer should do in the next one–he's in quite the pickle just now!–that would be fantastic. And if you'd like to also spread the word about it, that would be even better. More readers mean more hilarious suggestions (and there have been some great ones already)!